Office 365 - Sharing your calendar publicly from OWA
OFFICE 365 - SHARING YOUR CALENDAR PUBLICLY FROM OWA
You can share your calendar publicly via a URL that you can copy and paste to other locations.
1. Click on Setting gear located at top right of your browser and select Calendar under Your app settings.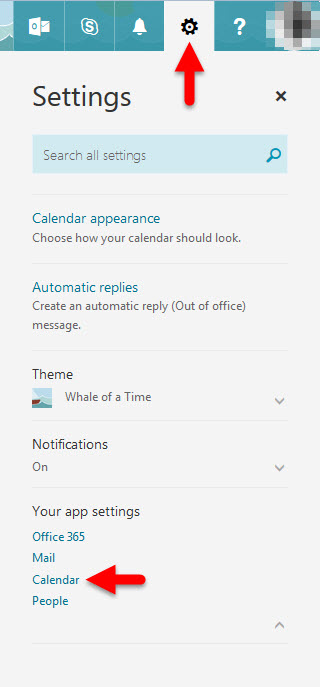 2. Select Calendar publishing.




3. Select Permissions.

Availability only
Limited details
Full details
4. Select Save.

Note: Select the link after "HTML" to view the calendar or share it with someone through the link.