OFFICE 365 - OWA - LIGHT VERSION
Microsoft provices a light version of Outlook Web App for users who have older web browsers, low-bandwidth connections, and accessibility needs.
1. Click on the gear on the right-hand side of the bar at the top and choose
Mail
from the
My app settings
section.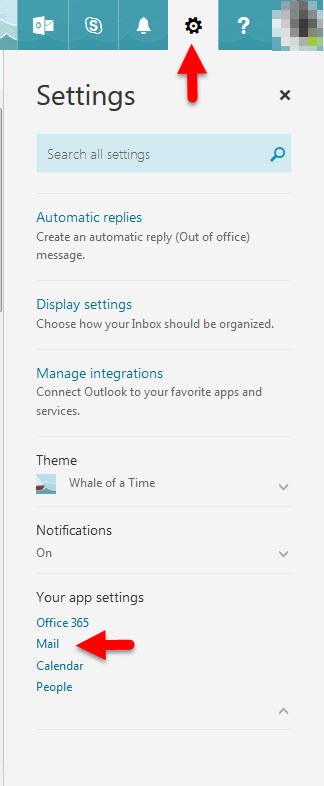 2. On the left-hand side of the page, press the arrow in front of the word
General
to open the menu, and then choose
Light version
.

3. If the box is unchecked the phrase
Use the light version of Outlook
, then check it if you want the light version. If you do not to use the light version, then make sure the box is not checked. Press
Save
.
NOTE: Choosing the light version will result in reduced functionality. You can return to the regular version of Outlook Web App at any time by following the same steps and unchecking the box.

For a list of more accessibility features in Outlook Web App, check out this document from our colleagues at DoIT in Madison.

If you require more accessibility options, and you do not need a mobile connection, you may want to consider the Outlook desktop client. For more information on accessibility features in Office 2016, refer to this document from our colleagues at DoIT in Madison.