Office 365 - OWA - Create Calendar Events
OFFICE 365 - OWA - CREATE CALENDAR EVENTS
Instructions for creating calendar events in the Outlook Web App
1. Open the calendar to which you'd like to add an event by checking its box in the left panel.
New

2. Outlook will open a Details pane to schedule your event. Enter the details for your event, such as the title, the location, date, and time.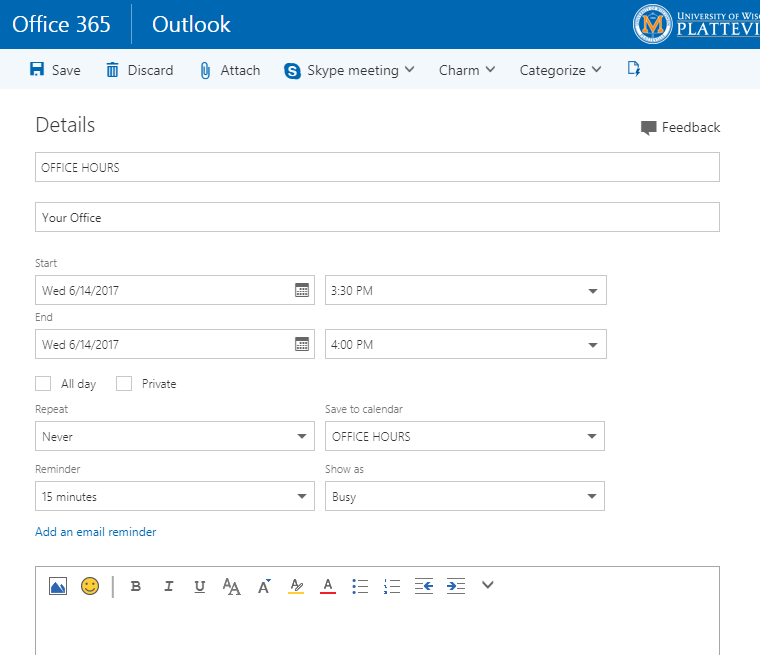 RepeatOther.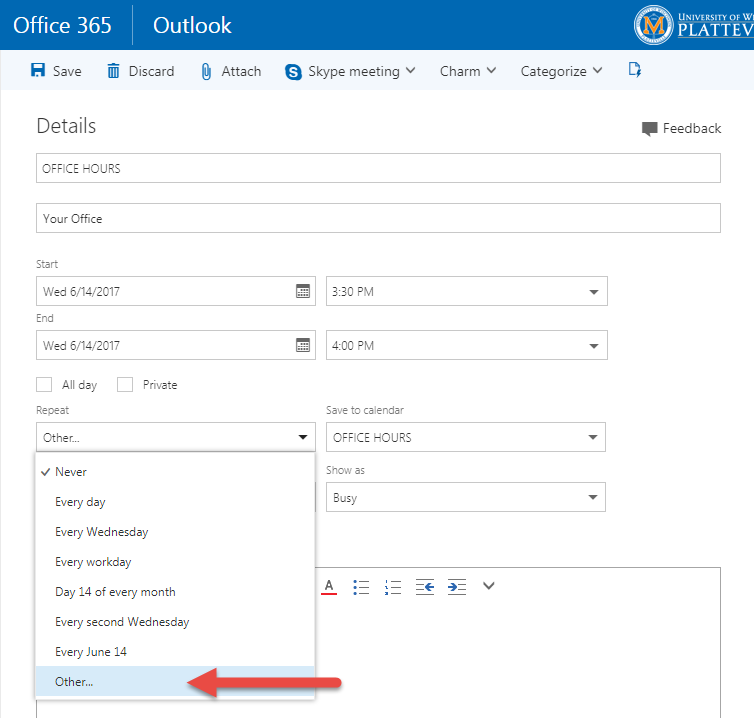 Save
4. Select the start and end dates for the recurrence.

Save