OFFICE 365: JOINING A SKYPE FOR BUSINESS MEETING
How to properly join a Skype for Business Meeting.
Before you start

YOU MUST HAVE A MICROPHONE PLUGGED INTO YOUR COMPUTER IN ORDER TO CONNECT PROPERLY!!

The microphone can be any of the following:
• USB headset with a microphone
• A web camera with a built in microphone
• A built in microphone of a laptop

It does not matter which version you have, but you must have a microphone in order to join the meeting. If you do not, it will say that you do not have an audio device plugged in and it will prevent you from properly joining.

You may join a Skype for Business meeting using wired or wireless connection. Either works. However, for the best viewing experience, a hard line connection (wired) is recommended.

You may want to begin the process 5-10 minutes earlier than noted to allow time for set up. If you are going to use the Web App for the first time, you will need time to install the plug-in (see Step 2 below).

Step 1: Click on the link that is provided to you in the email or calendar event. It may look like the following picture or may look something like this: https://meet.lync.com/uwplatt/paulusa/E2KP4B4U



Step 2: Once you click on the link, you may see one of two screens depending on whether you have the Skype for Business Desktop Client installed on your machine or you are using the Web App.


Desktop Client: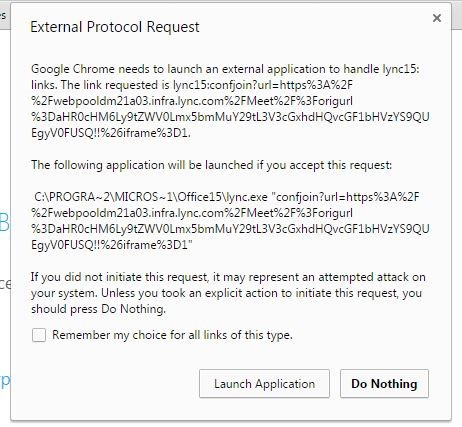 Launch ApplicationWep App:Skype for Business Web App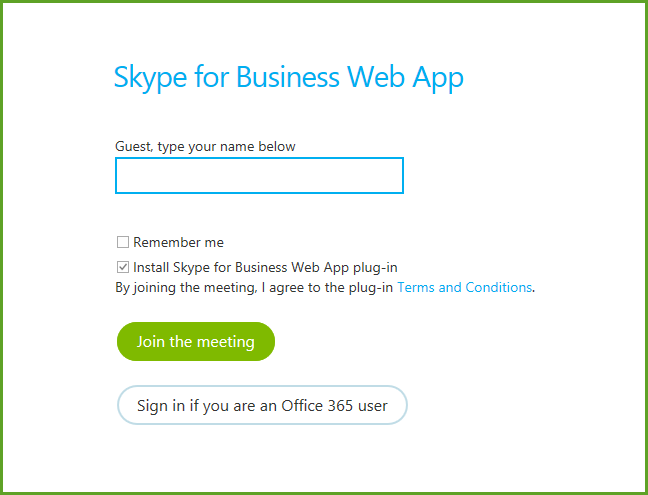 Join the meetingSign in if you are an Office 365 userJoin the meetingSkype for Business PluginRun
Allow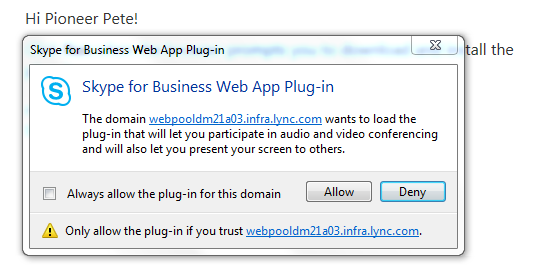 Step 3: You should now be logged into the meeting and see the following screen: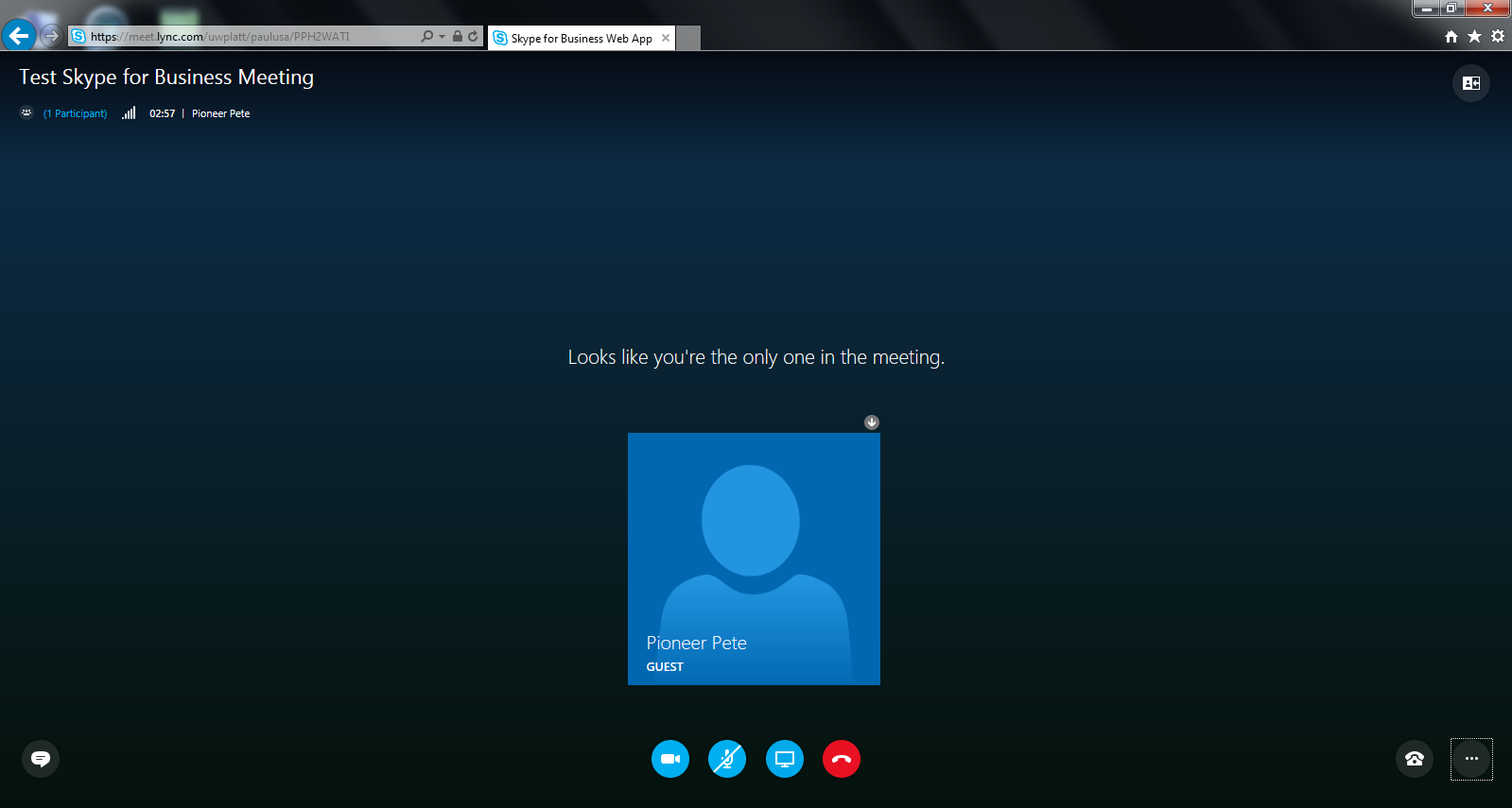 While you are in the meeting

When you enter, your microphone will be muted; to unmute, click the microphone icon



Greet the group through your microphone to make sure you can be heard if you plan to speak; or through Chat, if you are not speaking. If you cannot hear others, send an instant message through the Chat feature.

Chat

If you have questions for the presenter during the meeting, use the Chat feature by clicking on the Chat icon in the bottom left hand corner.



This will load the chat panel and allow you to communicate with others.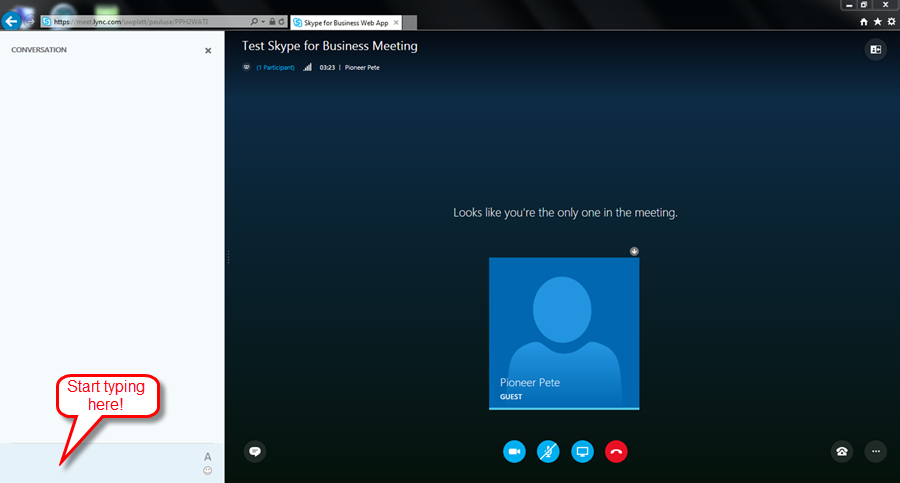 Other helpful features

• To increase the size of the "stage" (what the presenter is showing you), click


• To turn off your webcam, click



Having audio issues?

If you are experiencing audio issues using the Web App

• Click on More Options


• Select Meeting Options
• Select Audio Device. Make sure that the proper microphone and speakers are selected.

If you are experiencing audio issues using the Desktop Client

• Click "Gear" Settings button in the desktop application (panel is outside the meeting)
• Select Audio Device. Make sure that the proper microphone and speakers are selected.
Other helpful features
Having audio issues?