Wordpress - My URL's Are "Ugly"
By default the default WordPress url structure isn't very "pretty" much less SEO-Friendly. So when you first setup your website URLS might look ugly (a mish-mash of the post ID, publish date, post title and even the category). Don't worry – it's easy to fix.
Ugly URLs Error Solution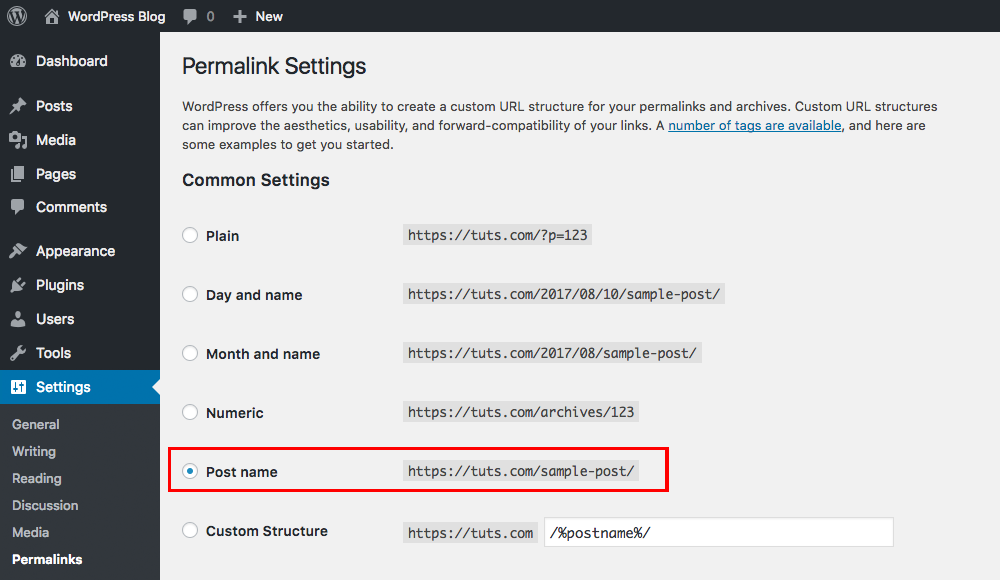 So if your urls aren't looking that great (yourwebsite.com/?p=1) simply go to Settings > Permalinks and change your setting to the "Post Name" option (or any of the others – just choose the one that best works for you).