How to Turn Off Comment Notification in WordPress (Step by Step)
First of all, you need to login to your WordPress admin area and go to Settings » Discussion page. From here, scroll down to 'E-mail me whenever' section where you will see these two checkbox options:
Anyone posts a comment
A comment is held for moderation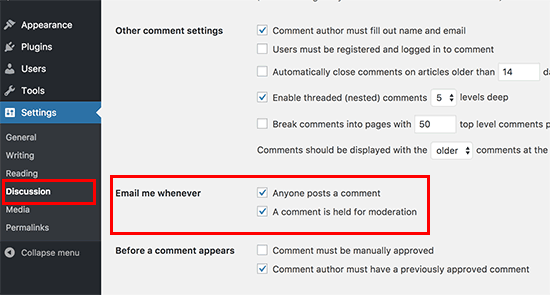 As shown in the image above, the comment notification emails are enabled by default in WordPress.

To disable comment notifications, you need to uncheck both boxes, and then click on the 'Save Changes' button at the bottom of the page.