For most users, a free FTP client will totally get the job done, so don't feel as though you need to crack open your wallet just to get a solid FTP program.
In terms of interface design, the free clients don't always have the most beautiful experience, but, functionality wise, a free client should be able to do everything you need it to (and then some).
WinSCP (Windows)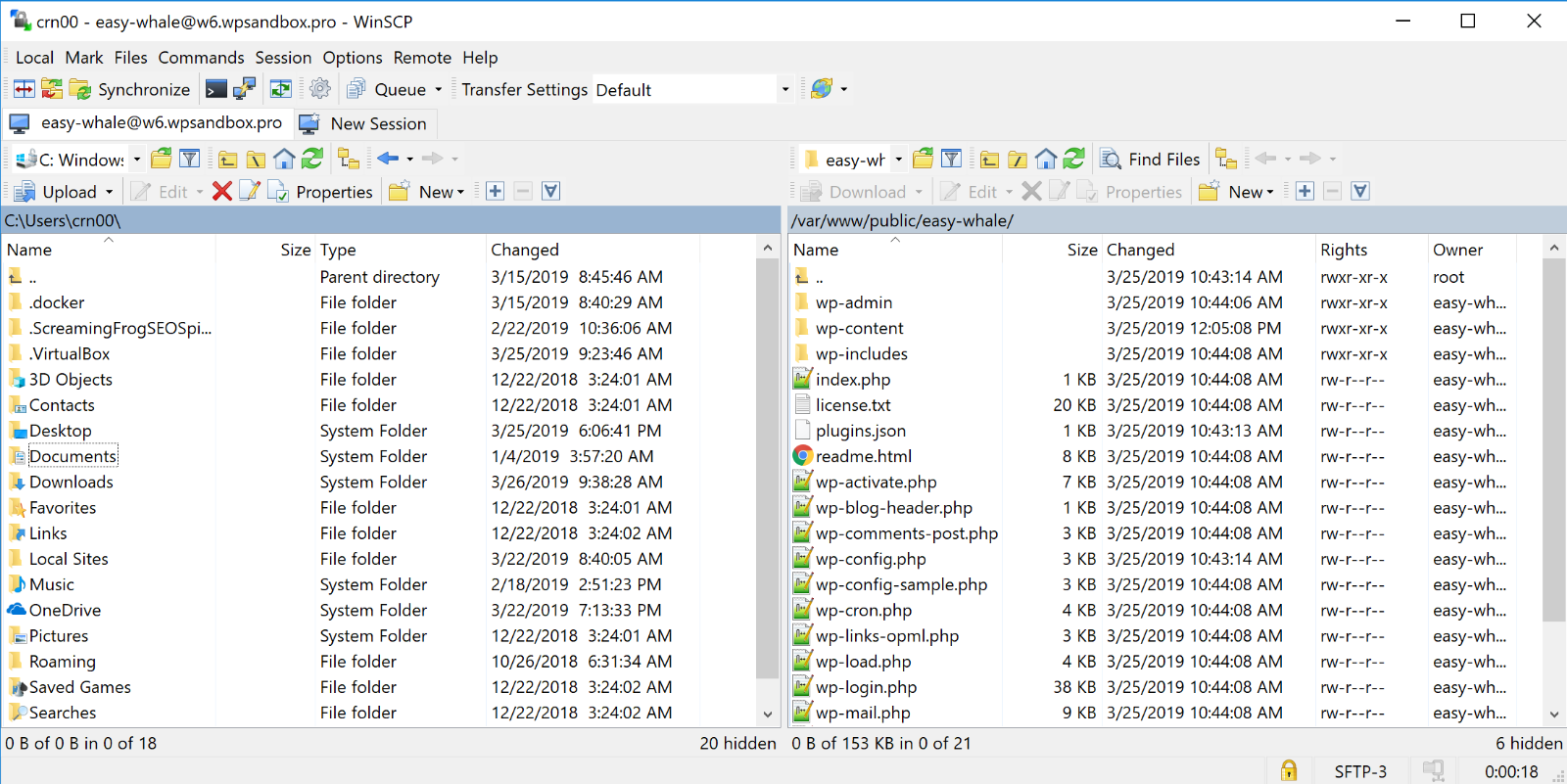 WinSCP is one of the most popular free FTP programs for Windows users.
It offers two different interfaces — an orthodox file manager 'Commander Interface', where you'll see local files on the left and remote files on the right. Or, an 'Explorer Interface', where you'll only see your remote files. For reference, the screenshot above depicts the 'Commander Interface'.
Of the free FTP clients, I'd say WinSCP has one of the best-looking interfaces — and the ability to choose between the two different interface approaches is quite convenient.
To connect, you can use FTP, FTPS, SCP, SFTP, WebDAV or S3 protocols. And if you want to store connection details, WinSCP encrypts your passwords and lets you set a master password to unlock stored connections.
Other helpful features include:
Integrated code editor to help you to make changes
Workspace saving (e.g. save multiple sites you're connected to for easy reuse later)
File queue
File resume
FileZilla (Windows, Mac, Linux)
Along with WinSCP, FileZilla is one of the most popular options when it comes to free FTP clients, and it's also cross-platform with support for Windows, Mac and Linux.
However, unlike WinSCP, there's some controversy with FileZilla. Some people don't like that its SourceForge installer comes with bundled offers (e.g. it tries to get you to install other programs). I personally use FileZilla (installed from the project's site — not SourceForge) and have never had an issue with malware. However, you should be aware of what some people say, as this is a popular criticism.
With that out of the way, let's get into the details…
First off, FileZilla's interface definitely looks a little dated, especially when compared with WinSCP: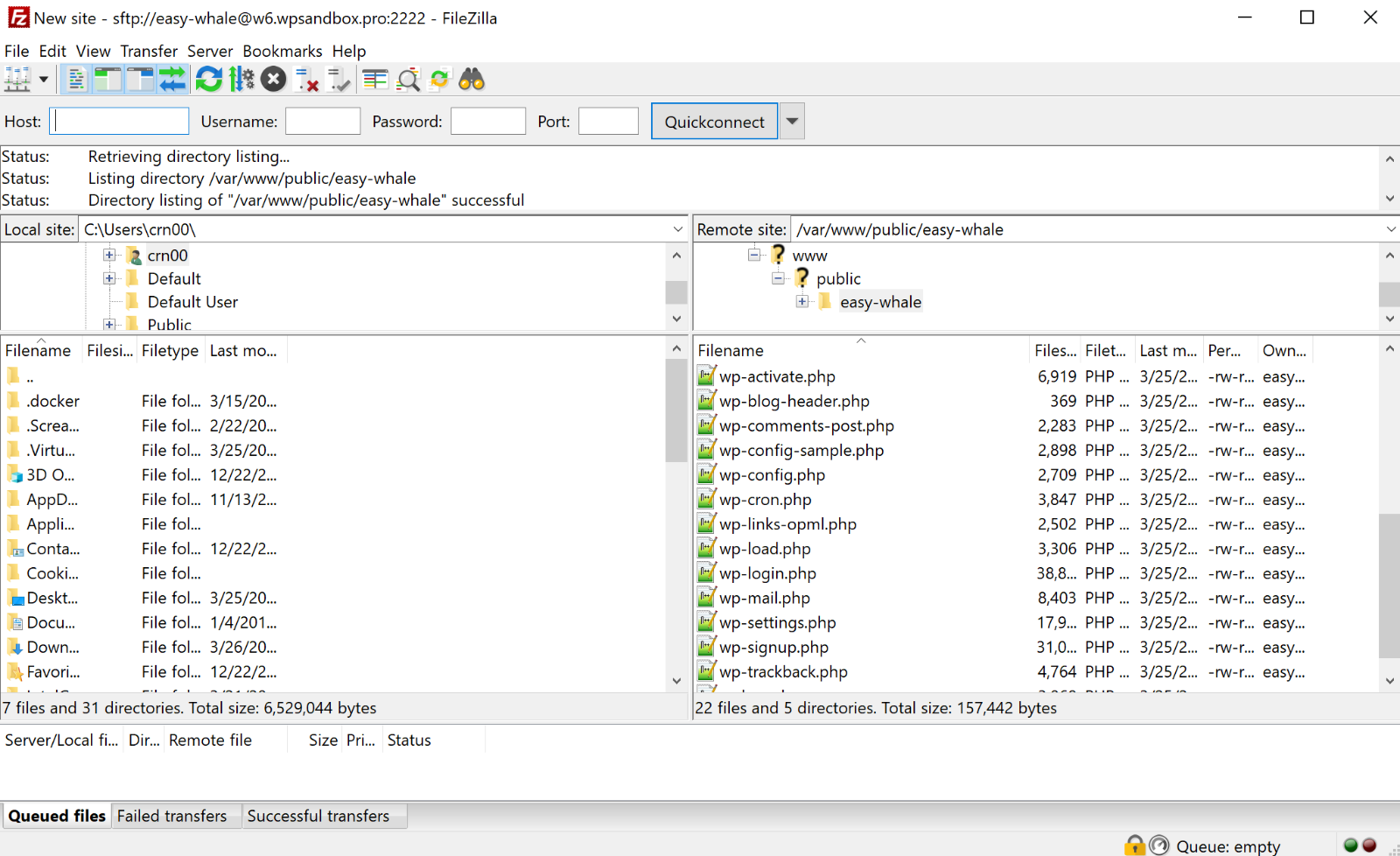 But it has a good list of features, including:
File transfer resume
Tabbed interface
Master password to store connection details (FileZilla used to be bad about securely storing passwords, but it now lets you encrypt stored passwords behind your master password)
Remote file searching
Beyond the free version, there's also a $19.99 Pro version that adds support for other protocols, including Amazon S3, Google Cloud/Drive, Microsoft Azure and so on.
Cyberduck (Windows, Mac)
Cyberduck is a popular free FTP client that works on both Windows and Mac. In addition to supporting FTP and SFTP, Cyberduck also supports a number of other protocols including:
Amazon S3
WebDAV
Google Cloud
Azure
Cloud storage services (Google Drive, Dropbox, OneDrive, etc)
In terms of interface, Cyberduck is much more minimal than both WinSCP and Filezilla. By default, it only shows you an explorer view of your server, and it opts to put the file transfer queue into a separate popup: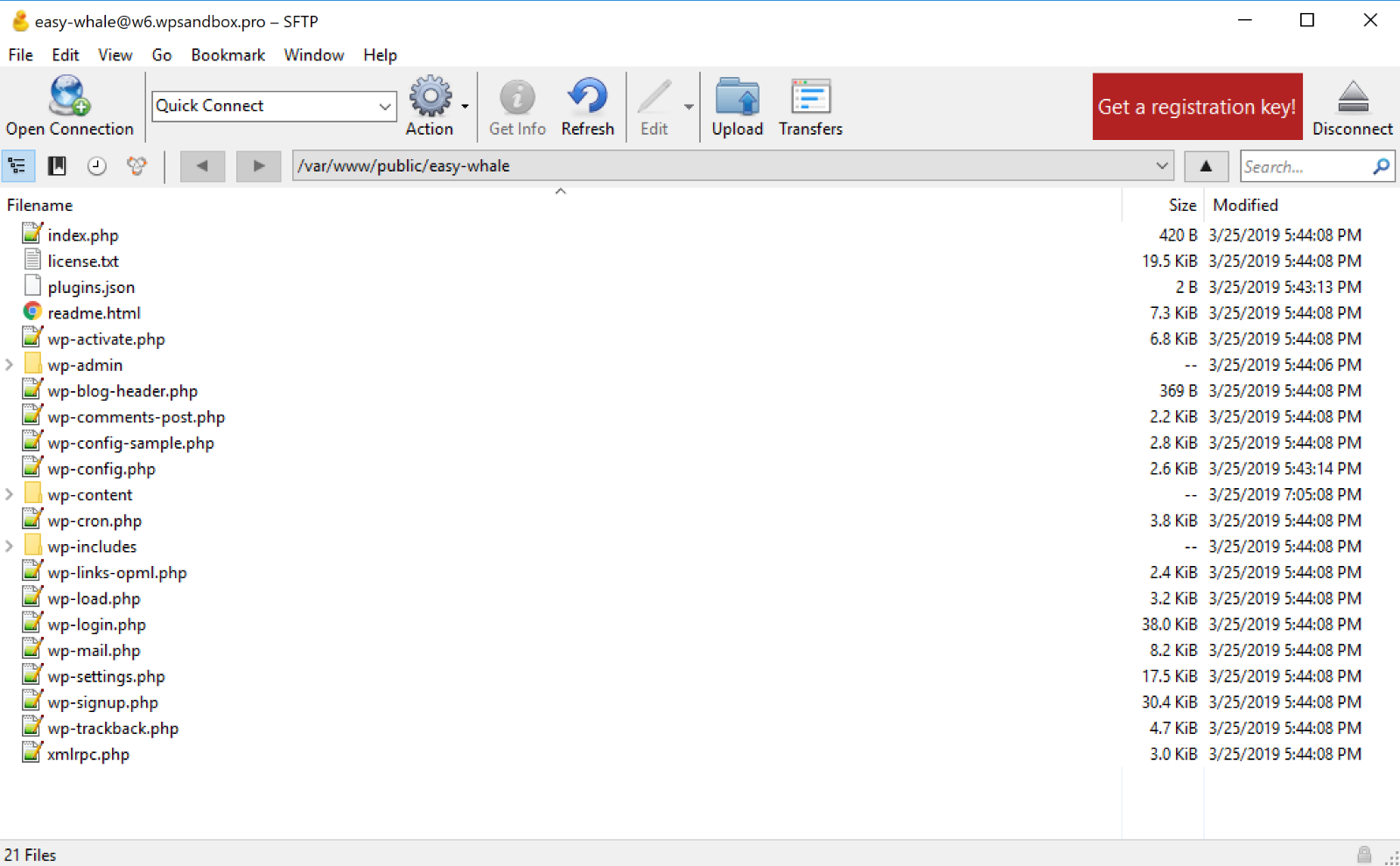 So, if you like having that dual-pane view with a local file browser as WinSCP and FileZilla offer, you'll probably want to pick a different FTP program.
To edit files, Cyberduck lets you choose your preferred text editor, which lets you work in a familiar interface. And it also includes other nice features, such as file resume and synchronization.