How to Fix Missing Post Thumbnails / Featured Image?
Most WordPress themes allow you to prominently display a featured image with your articles. Here is how to set a featured image in WordPress to avoid missing thumbnails.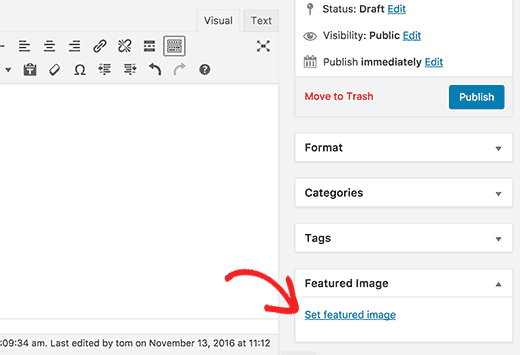 If you do not see a featured image meta box in your post edit area, then click on Screen Options button on the top right corner of the screen and check the featured image check box.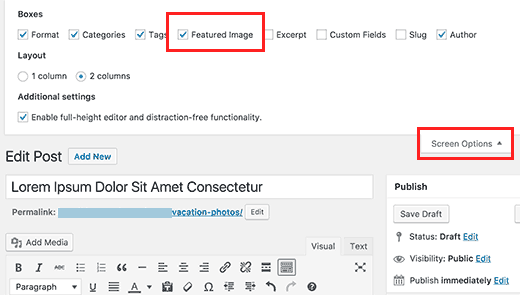 Now, you can click on 'Set Featured Image' link to upload your post thumbnail.
After uploading the image, you need to click on the Set Featured Image button.
You will be able to see your post thumbnail in the featured image meta box like this: