Fixing WordPress - Error 145 [database error]
Error 145 means that your WordPress database is damaged or corrupted.
The easiest way to repair your WP database is using phpMyAdmin.
Once you login to phpMyAdmin, choose your WP database. You will then need to select the checkboxes next to tables that you wish to repair. Once selected, you can choose the "Repair Table" option from the drop-down menu right below the list of tables.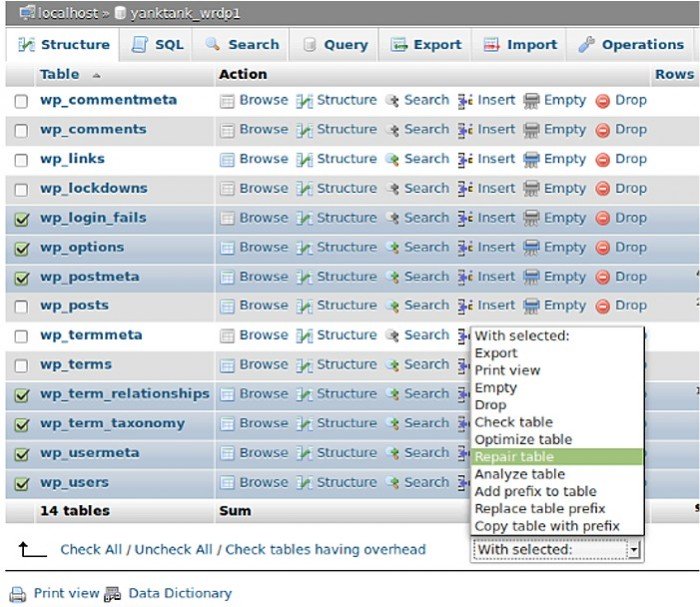 Note: Always create a backup of your database before making changes to it.