Setup guide to add a new email account to Outlook 2016.
Configuring Your Account
Open Outlook 2016.
Click to open the File tab.
From the File tab, click Info and then click Add Account.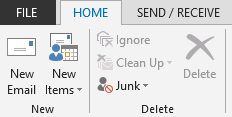 4. From the Add Account page: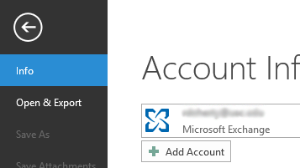 5. Setup your email account
Select Email Account.
Enter your full name as you want it to appear on your email account.
Enter and retype your Office365 that BaseHost password that BaseHost provided you.
Click Next.
5. Click Finish.
To manually set up an account:
Choose Manual setup or additional server types > Next.
Select the type of account you need, and choose Next.
Fill-in the following information (server settings are at the top of this page):

Your Name, Email Address, Account Type, Incoming mail server, Outgoing mail server, User Name, and Password.

POP settings	
Server name: outlook.office365.com
Port: 995
Encryption method: SSL

IMAP settings	
Server name: outlook.office365.com
Port: 993
Encryption method: SSL

SMTP settings	
Server name: smtp.office365.com
Port: 587
Encryption method: TLS or STARTTLS​​

Choose Test Account Settings to verify the information you entered.

Note: If the test fails, choose More Settings. Your administrator might have you make additional changes, including entering specific ports for the incoming server (POP3) or outgoing server (SMTP). You can also try changing the outgoing authentication method from TLS to START or Auto.
Choose Next > Finish.